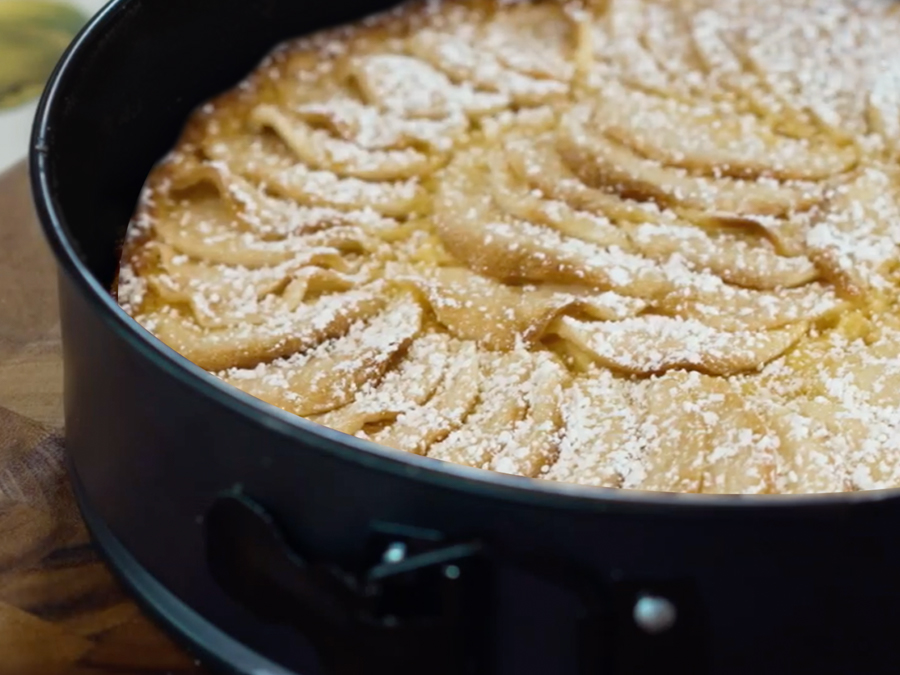 Gabriel Gaté's Apple and Barambah Organics Yoghurt Cake
7/13/2021
Ingredients
300g Barambah Organics All Natural Yoghurt
100g Barambah Organics Quark
4 eggs
100g caster sugar
75g corn flour
Finely grated zest of 1 lemon
6 medium to large apple (Royal Gala, Granny Smith or Golden Delicious)
Icing sugar for dusting
This recipe contains
Method
Preheat the oven to 180°C.
Line the base of a 25cm springform cake tin with baking paper, then butter and dust the base and sides of the tin with sugar.
In a large bowl, combine the Barambah Organics All Natural Yoghurt, Barambah Organics Quark, eggs, sugar, corn flour and finely grated lemon zest.
Peel, halve and core the apples.
Keep 5 apple halves for the top of the cake and cut them into thin slices about 2mm thick.
Cut the remaining apples into thin slices and then into small sticks.
Mix the apple sticks with the yoghurt mixture and carefully pour and spread the cake mixture into the prepared cake tin.
Arrange the apple slices over the cake mixture in an overlapping pattern, starting from the edge of the tin.
Dust with a little icing sugar and bake for 1 hour in the pre-heated oven.
Allow to cool for about 30minutes before carefully turning the cake out.
If you wish, dust with a little sugar just before serving.
Bon appétit!