Barambah Organics launches Australia's first Probiotic Milk
3/23/2023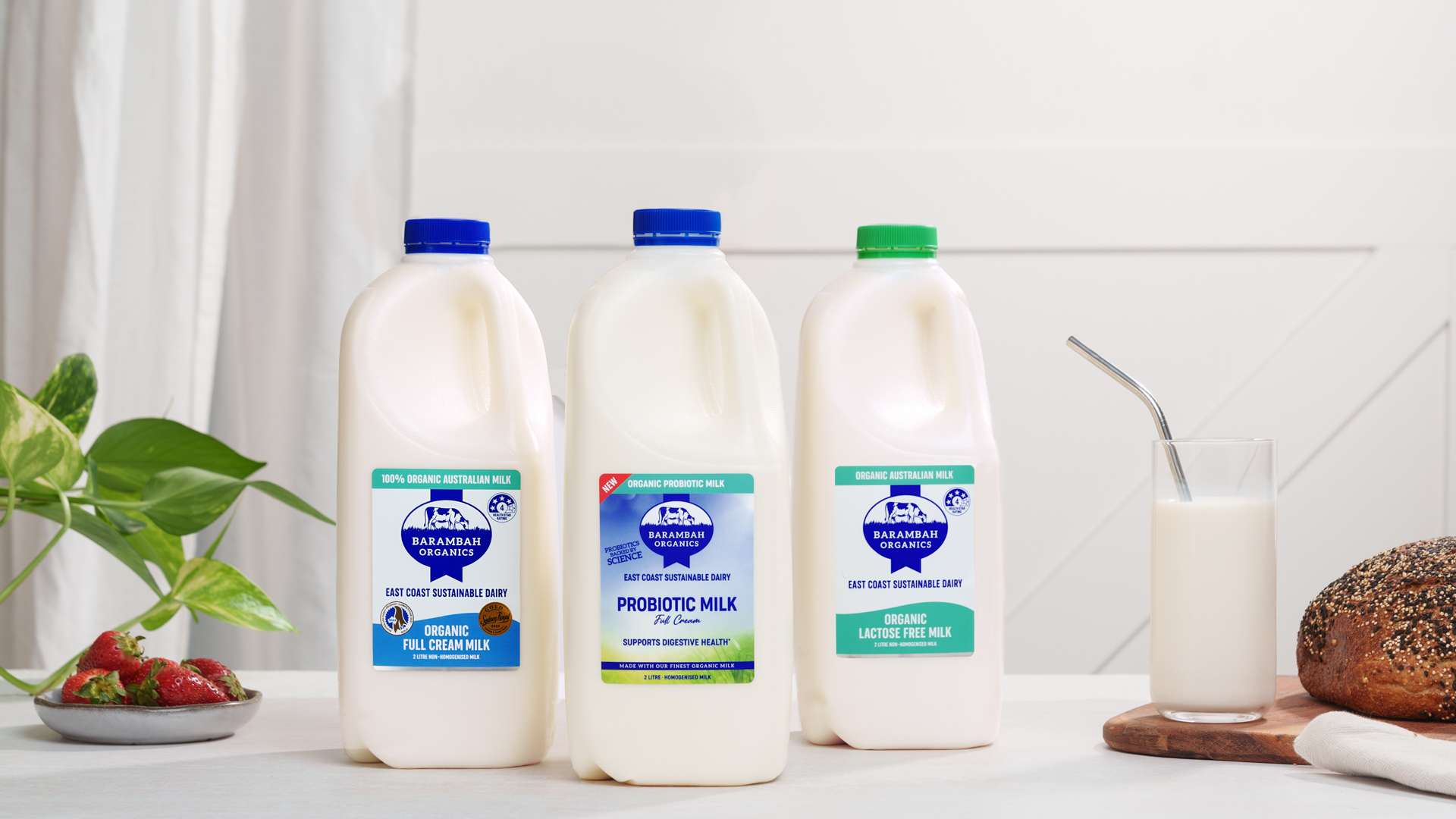 Sold under our retail brand, East Coast Sustainable Dairy, our Organic Probiotic milk is the first dairy probiotic milk to be sold in a major retailer.
This breakthrough innovation for dairy combines the great taste and nutrition of organic full cream milk with a patented probiotic shown to help support digestive health, with one 200ml serving providing one billion probiotic cultures.
64% of Australians associate probiotics with gut health with over 40% actively consuming them daily as part of their diet, with breakfast being the main occasion.
Richard Thayne, General Manager Marketing for Barambah Organics / five:am said "Dairy foods have long been the preferred way for Australians to consume probiotics. Now, with the availability of this probiotic Bifidobacterium and working closely with our partners, we're able to provide this additional health benefit to consumers when they enjoy our delicious farm fresh organic milk."
Chris Elliott, Chief Executive Officer of Barambah Organics / five:am added "We're excited that our award-winning milk is able to improve the lives of consumers who want the benefits of probiotics for their digestive health. We have consumers with diverse needs, and we're pleased to meet some of those with this innovation."
East Coast Sustainable Dairy Organic Probiotic Milk is available in two-litre bottles in the dairy fridge at selected Woolworths stores across Queensland, NSW and Victoria with an RRP of $7.75.