5 reasons to buy organic dairy
8/22/2023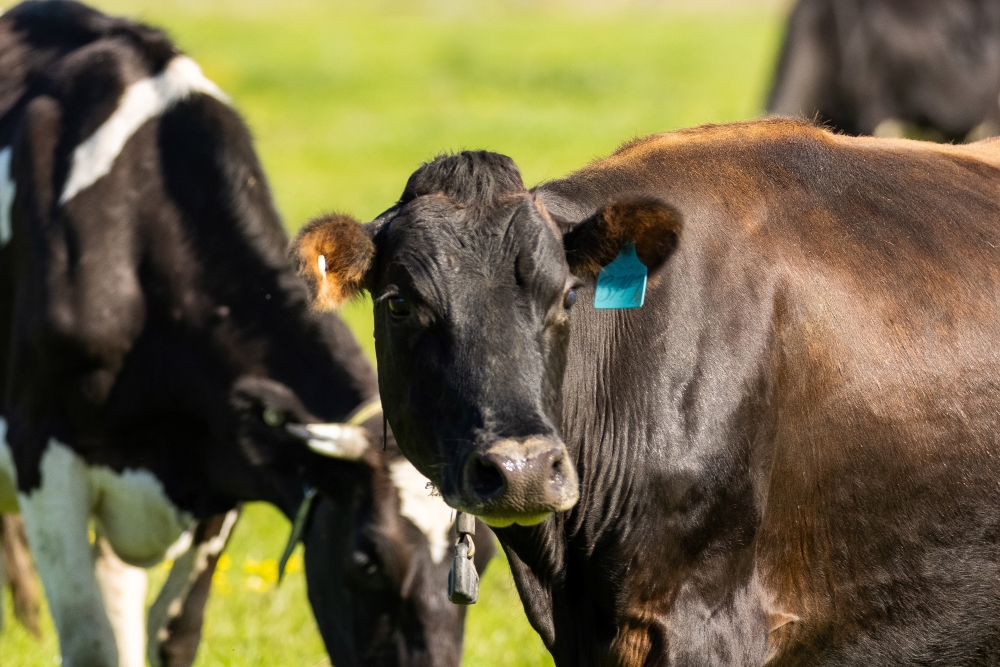 At Barambah Organics, our loyal customers have known for years that our certified organic milk, cheese and yoghurt are both delicious and healthy. But organic farming is also an important weapon in the battle against climate change.
So, to celebrate Australian Organic Awareness Month, here are just five reasons why we're all better off when we make the switch to organic food.
No harmful pesticides
All the delicious Barambah Organics milk that we use to make our products comes from our three organic dairy farms in southern Queensland and northern NSW where the cows are free to wander through vast paddocks and munch on juicy, nutrient-rich grass all day.
We never use chemical fertilisers, pesticides or herbicides, so there's no danger of any residues making it into the milk.
Artificial fertilisers wipe out the bacteria essential for healthy soil and usually end up being washed into nearby rivers, creating toxic algal blooms that devastate delicate ecosystems. At Barambah Organics, we're proud that our cows do the fertilising for us!
We're anti-antibiotics
There are widespread fears about the antibiotics routinely injected into cows on large dairy farms to prevent and treat infections, and make the animals grow faster.
Scientists are worried that overuse is causing humans to build up resistance to antibiotics which will make it harder for us to fight infections. Half of all antibiotics are now fed to farm animals, and it can lead to more serious infections and digestive issues if important gut bacteria is destroyed.
Fewer cows fall ill on organic dairy farms, but when they do, they're treated with a range of approved medicines, probiotics, natural pain relievers, vitamin supplements and antiseptic creams.
https://www.medicalnewstoday.com/articles/323639#Global-use-of-antibiotics-in-animals
https://theconversation.com/antibiotic-resistance-how-drug-misuse-in-livestock-farming-is-a-problem-for-human-health-141911
Sinking the carbon
We all know how important it is to reduce carbon emissions and switching to buying organic food is one of the most effective ways to do so.
Organic dairy farms use around 45 per cent less energy and release 40 per cent less carbon. Not only that, but their rich, healthy soil traps between 18 and 26 per cent more carbon.  Barambah Organics' Bellinger Farm is actually a carbon sink, which means it absorbs more carbon than it emits.
A major study found that if just 100 medium sized farms switched to being organic, it would be the equivalent of taking over 10,000 cars off the road!
https://nasaaorganic.org.au/organic-farming/benefits-of-organic-farming/#:~:text=uses%2045%25%20less%20energy,higher%20than%20the%20conventional%20systems
Saving precious water
As the soil at the Barambah Organics farms is rich in organic matter, it retains more moisture so much less watering is required. That's why organic farms cope with droughts so much better than others.
Of course, conventional farms also feed their cattle large volumes of grain that itself has to be grown using huge amounts of irrigated water from local rivers, while, on organic farms, grains make up less than 20 per cent of the cows' diet. Organic farms use roughly 20 per cent less water, and there's no danger of chemicals from pesticides polluting waterways.
Letting nature thrive
Organic farms have a much richer biodiversity of birds, insects, wild flowers, butterflies and trees The more biodiversity there is, the more stable the ecosystem becomes so it copes better with drought and flooding.
Organic farms have around 50 per cent more wildlife, and over 30 per cent more biodiversity. where plants are free to grow naturally, and 30 per cent more species. Bellinger Farm includes 200 acres of dense rainforest while our Booba Sands Farm boasts a 100-acre olive grove and pastures packed with wild flowers.
So, buying Barambah Organics produce means your family eats tasty, healthy food, that also helps protect our precious and vulnerable environment.
It's how dairy is meant to be.