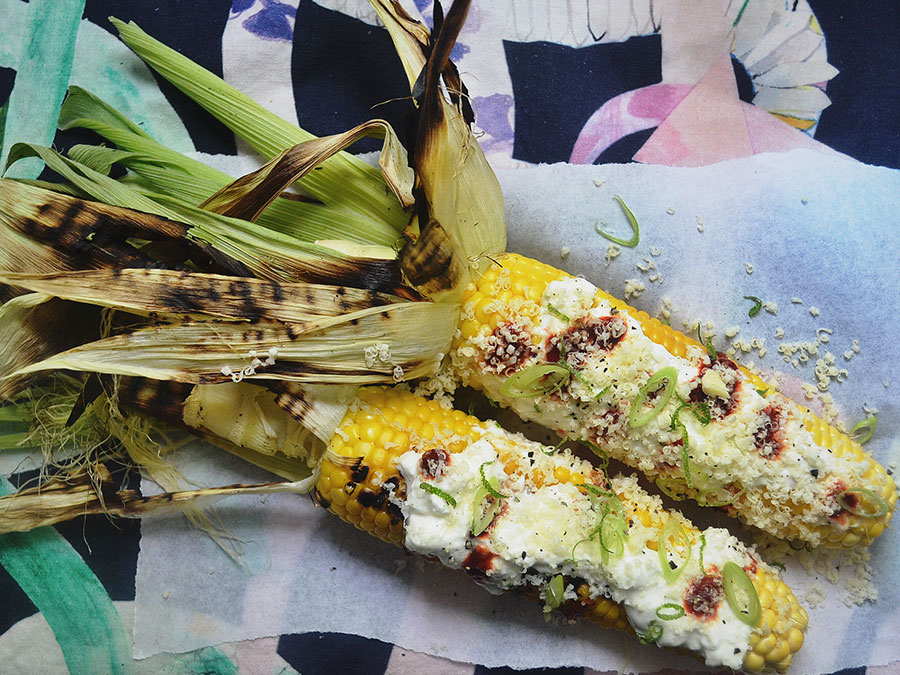 Yummy Charred Corn
5/13/2021
Ingredients
2 corn cobs in their husk
½ cup Barambah Organic All Natural Yoghurt
¼ cup chilli sauce
1 spring onion, finely sliced
1 green chilli
Zest and juice of 1 lime
Barambah Organic Shredded Cheddar
Salt and pepper
This recipe contains
Method
Heat a pan (preferably a griddle pan) on high heat and add your corn – still in its husks.
Rotate the corn as it cooks until the husk is quite burnt.
Peel the husk off and place your corn on a serving plate.
Combine Barambah's Yoghurt and chilli sauce and dollop over the corn, adding the spring onion, green chilli, zest and lime juice and heaps of Barambah Organic's Shredded Cheddar cheese. (If you like it hot, add more chilli sauce).
Season and serve.