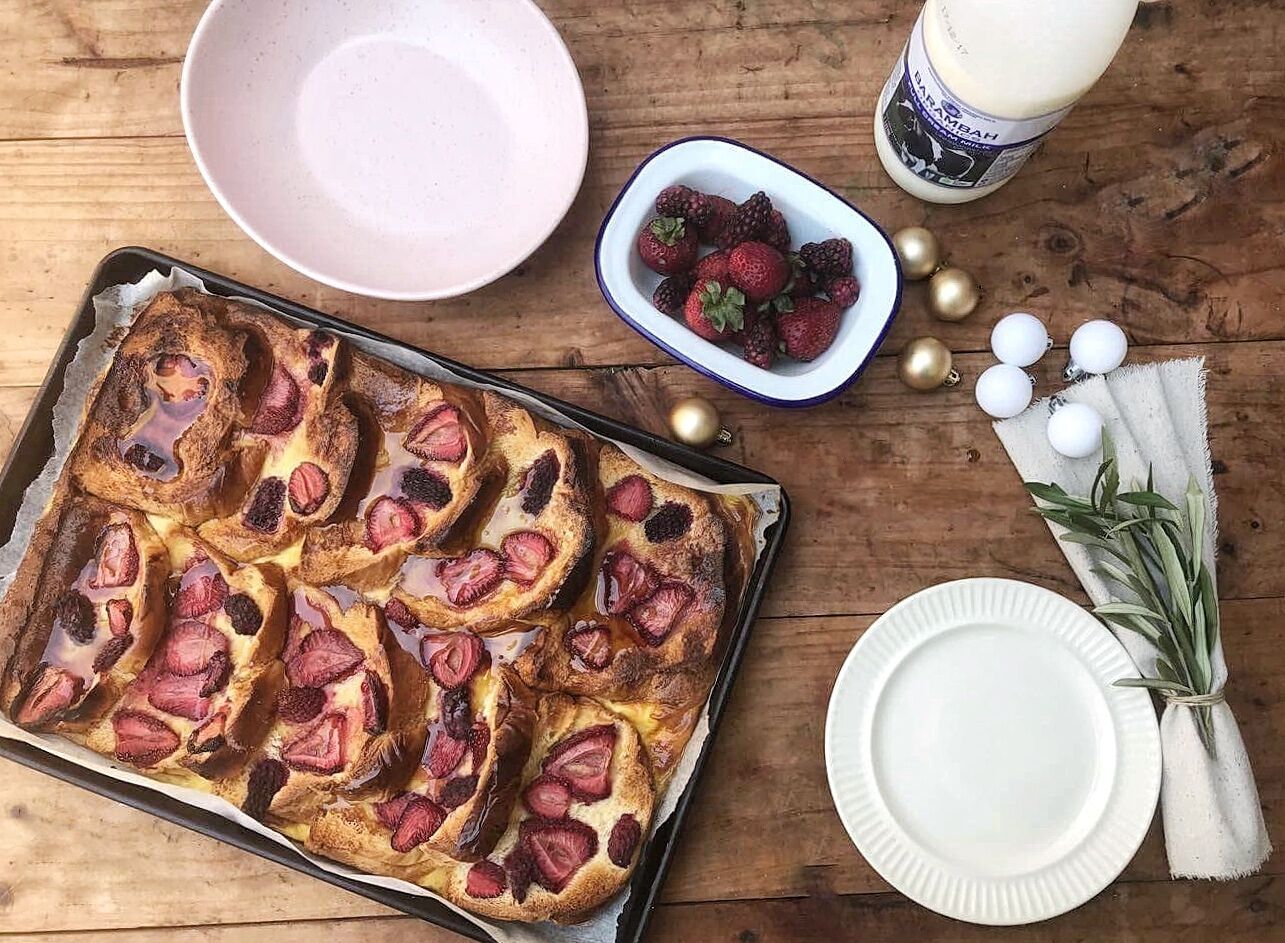 Overnight french toast
5/13/2021
Ingredients
1 loaf of brioche
4 eggs
1/4 cup maple syrup
1 teaspoon of cinnamon
2 cups of Barambah Organic full cream milk
Fresh mixed berries, or if you prefer, any fruit that's in season (stone fruit would also work nicely)
This recipe contains
Method
Cut your brioche into 1-1.5cm slices and arrange on a baking tray.
Whisk together the eggs, maple syrup, cinnamon and milk.
Pour the mixture over the brioche and arrange the fruit on top.
Leave in the fridge overnight so the brioche can soak up the liquid.
Preheat your oven to 180°C Removed the french toast from the fridge and bake in the oven for 45 minutes or until golden.
Serve topped with extra maple syrup, natural yoghurt and fresh fruit.