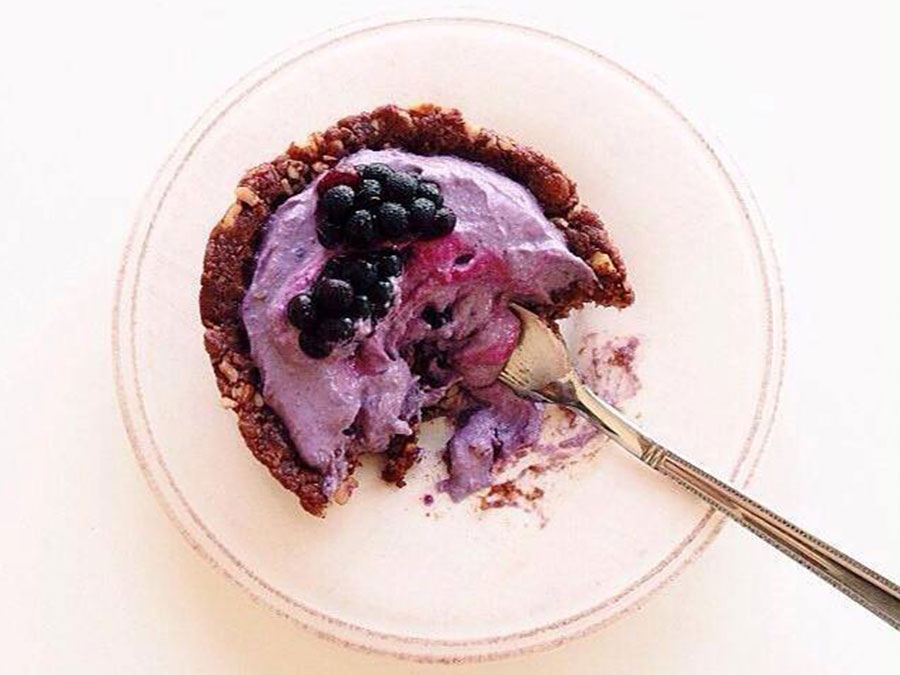 Labna Tartlets
5/13/2021
Ingredients
Almond Base:
1 tsp coconut oil
1 cup almonds
5 medjool dates, pitted
¼ cup desiccated coconut
1 tbsp cacao powder
1 tsp vanilla extract
1 tbsp almond butter
Good pinch of salt
Labna filling:
1 tub Barambah Organics Labna
¼ cup raw honey (add more if you like it sweeter)
½ cup of fresh berries
1 tsp of vanilla extract
Juice of half a lemon
This recipe contains
Method
Base:
Grease a mini muffin pan with coconut oil and set it aside.
Place the almonds into a food processor and blend until relatively smooth. Add remaining ingredients and blend until well combined.
Press enough mixture into each muffin pan so that the bottom and sides are covered, forming a little cup.
Filling:
Beat natural Labna with honey, berries, lemon and vanilla bean until smooth and creamy.
Assembly:
Spoon the Labna filling into the pre-prepared almond cups. Allow to set in the freezer for at least 2 hours before serving.
Let them sit a room temperature for half an hour before serving.