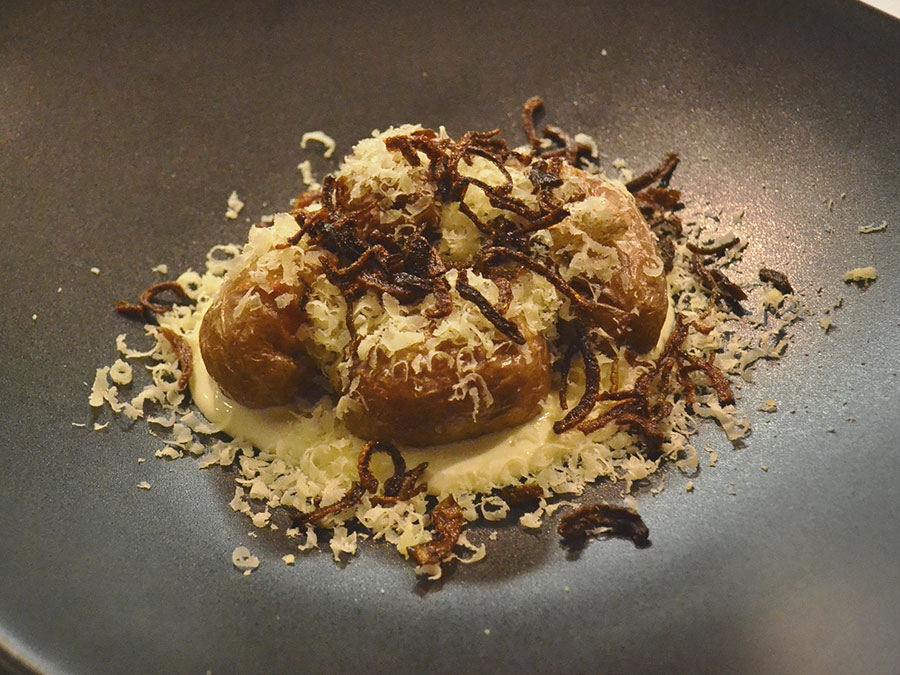 Fried Potato with Sour Cream, Cheddar Fried Onions
5/13/2021
Ingredients
4 small potatoes
1 brown onion
Vegetable oil for frying
Salt and pepper
Barambah Organic Sour Cream
Barambah Organic Shredded Cheddar Cheese
Spring onions or chive to serve
This recipe contains
Method
Place potatoes in salted water and boil until just soft. Remove and set aside to cool
Crush potato with your hands and fry until golden. Season well with salt and pepper to taste
Slice onions thinly and place in a pan of cold oil. Bring up to frying temperature and fry until lightly golden.
Remove immediately and place on paper towel and season well.
To serve spoon a generous amount of Barambah Organic Sour Cream on the bottom of the plate. Add potato and Barambah Organic Shredded Cheddar over the top.
Finish off with fried onions and spring onions or chives.