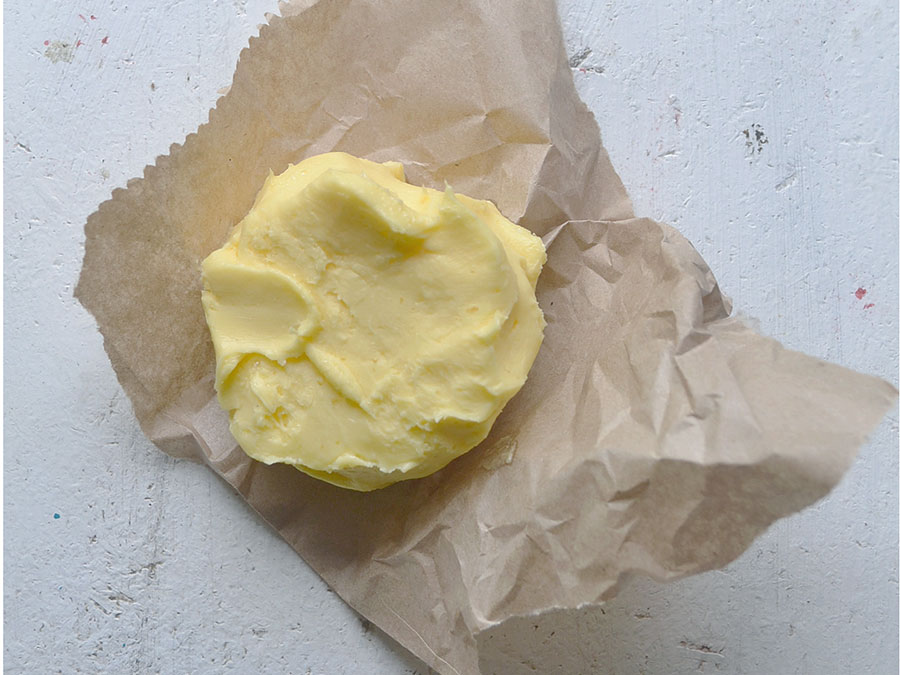 Butter
5/13/2021
Ingredients
1 tub of Barambah Organic Pure Cream
1 tbs of Barambah Organic All Natural Yoghurt
½ tsp of salt
1 jug of water
This recipe contains
Method
Place a large jug of water with the salt mixed in, into the freezer.
Place Barambah Organic Pure Cream and All Natural Yoghurt in the bowl of an electric mixer – adding the yoghurt is a cheat's way to give the butter a cultured taste.
Turn the mixer onto a medium-high speed and mix until the cream separates and you have butter and buttermilk. You will know because it will look like butter in the bowl and the buttermilk will be splashing around!
Drain the buttermilk off (but keep it to use in a salad dressing, pancakes, or other baking).
Now you need to wash the butter to get out any remaining buttermilk (this is so it will keep longer in the fridge). To do this add some of the cold water to the mixer bowl and turn it onto a medium speed. Pour the water out and add some more – you need to repeat this process until when you squeeze the butter no more buttermilk comes out.
Put the butter onto a board (preferably a wooden one which will wick out the moisture from the butter) and knead it gently to squeeze out as much moisture as possible. Taste the butter and if you would like it saltier, add some more salt and knead it again.
Spread it thick and eat it up!