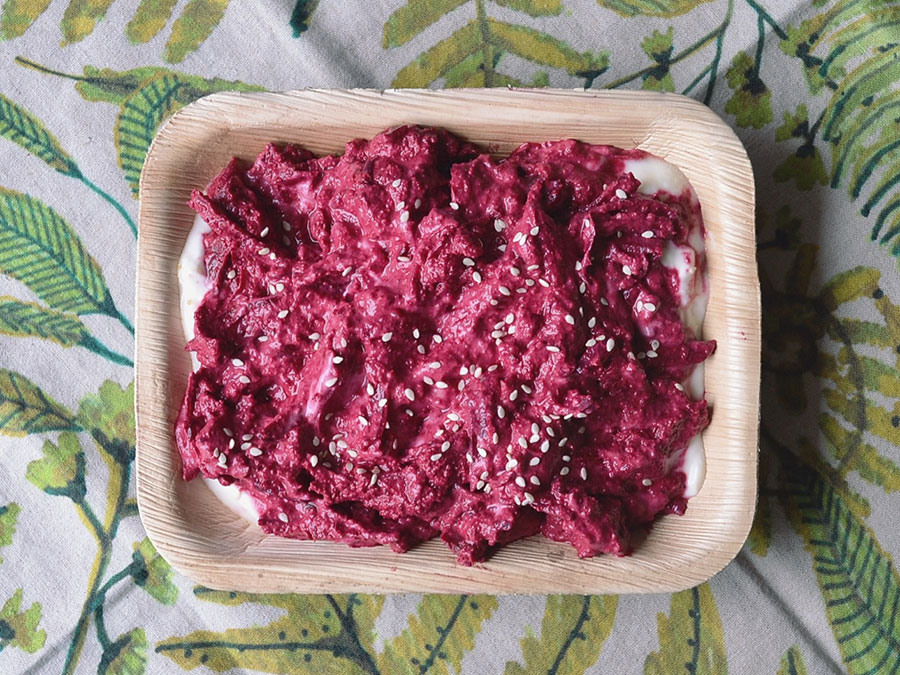 Beetroot Dip
5/13/2021
Ingredients
250g of Beetroot, roasted, peeled and cut into large chunks
250g of raw Beetroot, grated
250g of beetroot, roasted, peeled and cut into large chunks
250g of raw beetroot, grated
Juice of 1 lemon
¼ cup breadcrumbs
¼ cup roasted walnuts, plus a few extra for serving
1 teaspoon of cumin seeds
1 teaspoon of fennel seeds
2 tablespoons or tahini
1 glove of garlic, crushed
½ cup olive oil
½ cup of Barambah Organic All Natural Yoghurt
Salt and pepper
This recipe contains
Method
Marinate the grated beetroot in the lemon juice and set aside.
In a dry pan, over medium heat, toast the cumin and fennel seeds (it should only take a few minutes).
Add the spices to a blender along with the roasted beetroot, breadcrumbs, walnuts, tahini, garlic and olive oil. Blend until smooth.
Fold Barambah Organic All Natural Yoghurt and the raw Beetroot through the blended dip.
Season to taste & serve topped with sesame seeds and toasted walnuts.